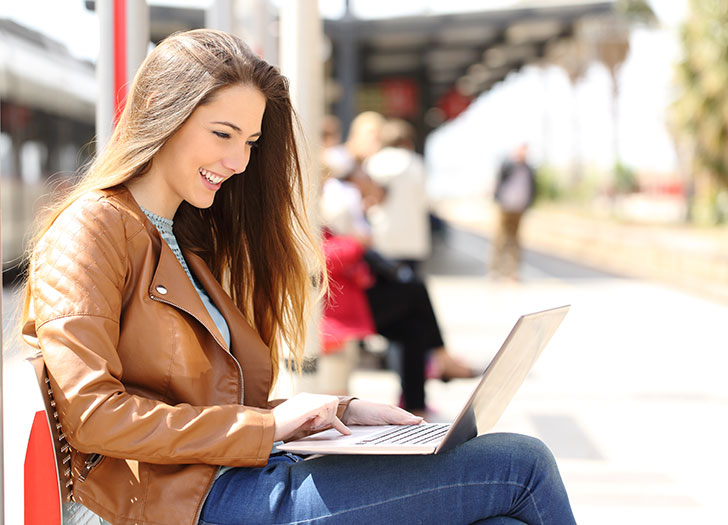 Since creating the very first Commuter Check commuter benefit voucher in 1990, Commuter Benefit Solutions has been leading the way in the development of new products to lower commuting costs for employees and customized administration platforms for employers of all sizes to manage a successful program. In the past five years alone, Commuter Benefit Solutions has helped employers using our platforms save over $75 million in tax savings and over $400 million in tax savings for participating employees. 
Full Commuting Coverage for Employees 
A successful commuter benefits program needs to be flexible enough to meet the variety of ways that employees commute, That means having several choices when it comes to commuter benefit products. The goal is to bring tax-free savings for all modes of commuting to reduce costs for employees and even encourage commuting options that are better for the environment. And when an employee needs help, support should be provided by a provider that is a specialist in commuter benefits and in commuting. 
We're able to provide solutions for small businesses and national organizations so that no matter how their employees commute, we have them covered. 
Our commuter benefit offerings for employees include: 
Transit vouchers
Vanpool vouchers
Smart cards
Transit passes
Reloadable debit cards
Carpool ride matching
Mobile phone access
Partnerships with Uber, Lyft and other ridesharing services
Flexible Platforms and Complete Program Support for Employers 
For employers, a successful commuter benefits program needs to be customizable to ensure administration is designed for the best use of resources and time. We believe managing commuter benefits should be efficient, convenient and supported by true experts with specialized knowledge of commuting and commuter benefits. The goal of a successful program is to gain the highest participation for the greatest savings for both the employee and employer, to boost employee morale and support the use of transit to reduce traffic and air pollutions. 
Our commuter benefit solutions for employers include: 
Customized programs based on company size
A dedicated account executive
Internal communications and marketing support
Specialized customer service support
National coverage
Benefits delivered directly to employees
Self-management options
Online ordering and administration
Why Choosing the Right Commuter Benefit Solution is Critical Now More than Ever 
As a federally regulated program, changes in the rules that govern commuter benefits can and does happen, as in the case of the recent Tax Cut and Jobs Act. With our fingers on the pulse of legislation that may impact the use and administration of commuter benefits, our history and expertise give us the edge in adjusting programs to reduce or avoid interruptions for employees and employers. 
We've stayed focused on commuter benefits since 1985, which is why we are the nation's leading provider of the benefit serving Fortune 500 and Fortune 100 companies and small businesses nationwide. We are also proud to be managing the program for the largest transit authorities in the nation, including Boston, Chicago, and Philadelphia. 
To learn more about starting a commuter benefits program or transitioning from an existing program, visit our website or click below to learn more from one of our commuter benefit specialists.