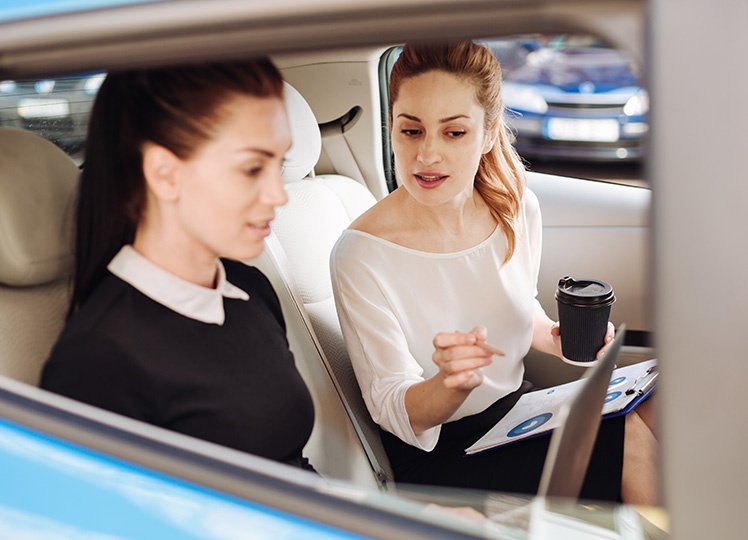 Getting to work by bus, train, subway, ferry, carpool, and vanpool has been the standard options as an alternative to driving to work each day, alone. Until now.  What started out as an idea for anyone who had a car to make some extra income as a driver by finding passengers through an app and charging a fee for the ride has established itself as a new commuting option in many cities and towns. 
Unlike carpools and vanpooling, the modern use of the term ridesharing refers to arranging a ride with the private owner of a car using a mobile device and app. It requires less planning, it's on-demand and benefits both the passenger and car owner. Like other shared-economy transactions, it's simply two humans making life easier with the help of an app, and where both humans benefit. 
It's Less Expensive Than Driving In These Metro Areas 
Uber, Lyft and Via are the biggest names in the ridesharing businesses. And in research  comparing commuting costs between car drivers and Uber users in the 20 most populated metro areas in the U.S., analysis revealed that in eight of those metro areas (Chicago, Detroit, Los Angeles, Miami, New York, San Diego, San Francisco and Washington D.C.) the rideshare commuters were saving more money than driving. Taking into consideration the cost of car ownership including, parking, gas, tolls, and maintenance, the savings ranged between $6 to $135 a week. Still, there were other metro areas in the study that showed that the cost of weekly Uber rides was more expensive than driving. 
Ridesharing Promotes the Use of Public Transportation 
In another study in which 4,500 people in seven cities were asked questions about their use of ridesharing services, researchers found that 50% also used the train and 45% rode the bus as well. Going car-free thanks to the use ridesharing also opened opportunities for greater use of public transit, biking and walking. Thirty percent of those interviewed said they drove to work less and nearly two-thirds who frequently used rideshare services in combination with public transit reported being more physically active. Cost savings were also reported, not just in day to day commuting but, a higher amount of savings as a result of not having to purchase a new car. Twenty percent said that ridesharing services allowed them to wait before buying a new car, 18% said they decided not to buy a car at all, and 21% said they sold their car. 
Ridesharing in all of its forms as a commuting option helps reduce traffic congestion by removing single occupancy cars from the road. This helps reduce the amount of greenhouse gas emissions. And it also provides a financial savings benefit especially when the cost is covered by your commuter benefits.
Check at who we've partnered with to help bring tax-free ride sharing with you.