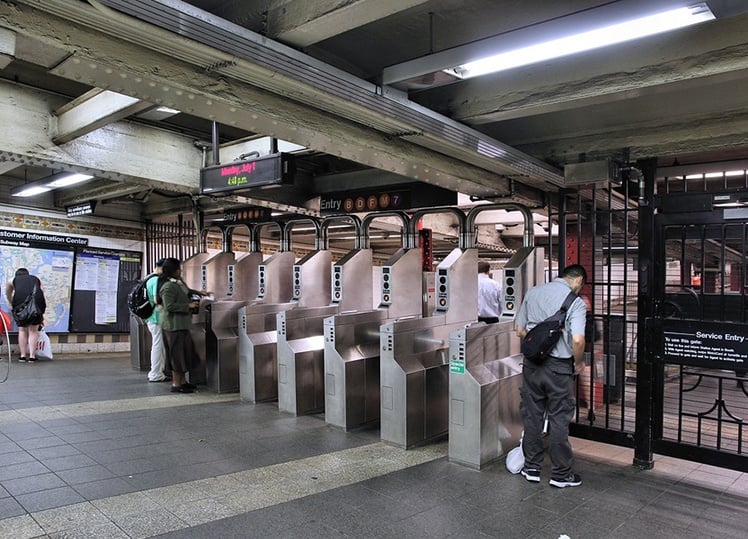 Hey NYC commuters! MTA fares will be increasing starting Monday, March 19, 2017. Find out what commuting products this impacts and how you can get a 5% discount.
If you live in the greater NYC area, your commute might be getting a little more expensive next week. But, it all depends on what tickets/passes you use. The fares for certain products are rising, but "base fares for subways and buses" will actually stay the same at $2.75.
And, those that put at least $5.50 on their pay-per-ride MetroCards can get a 5% bonus, which is essentially a discount that brings the base fare down to $2.62. Cash fare for Express Buses will also stay the same with the option to earn the 5% bonus as well.
However, commuters that use Unlimited Ride MetroCards will see an increase in their fares. The 7-Day Unlimited Ride MetroCard will increase by a buck, which brings them to $32.00, and the 30-day Unlimited Ride MetroCard will increase from $116.50 to $121.00.
Click here for a list of MTA products and their respective price changes. And, commuters looking for the best option can check out the MetroCard Calculator. It's meant to help MTA users determine which is best for them: an Unlimited or Pay-Per-Ride MetroCard.
Happy Commuting!