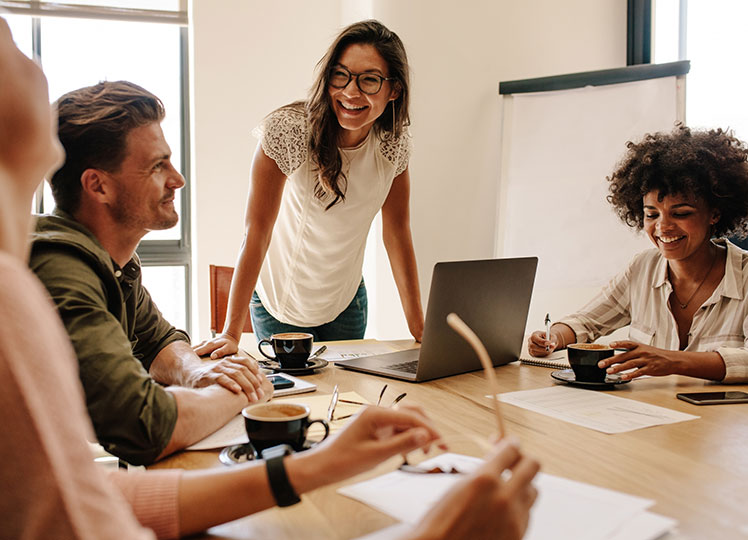 Finding benefit programs that are cost-effective yet attractive to employees is a challenge for companies of all sizes. For small to mid-sized companies choosing the best packages among the variety of off-the-shelf, one-size-fits-all and big brand name options can be daunting. 
That's why we've developed a commuter benefits solution designed for companies with unique demands and hands-on leadership. 
Need help to understand how pre-tax commuter benefits work? Get our free infographic now!
A Benefit Program You Can Start Anytime 
My Commuter Check is a simple yet powerful solution to deliver the savings and convenience of commuter benefits to your employees. 
First of all, unlike other benefits that give employers one chance a year to start a commuter benefits program, we've made it easy to signup and start offering commuter benefits to employees anytime, online. The sooner you do, the more both you and your employees can begin saving. 
Employee Communications That Drive Enrollment 
The program also includes access to pre-drafted automated emails, promotional materials, instruction guides and presentations so you can build an employee communications campaign that will drive enrollment and maximize savings. An automated monthly deduction report will be provided for you to review and to use for adjusting your communications strategy for greater results. 
The Role of the Account Executive 
An Account Executive, who is a commuter benefits expert, understands the value and complexities of the benefit from the employer and employee perspective serving as a valuable partner.  Your Account Executive will assist you through the setup, launch and enrollment stages and review results, to ensure you're offering My Commuter Check commuter benefits at its highest potential. 
A Commuter Benefit Win for Employees 
Because we know that commuting is a personal experience that each employee prefers to have full control of, they will have access to online ordering so they can select the best tax-free amounts and product options for their commute. Their choice of products could include smart cards, direct payments to parking operators, vouchers for transit, vanpool and parking, and a prepaid debit card. Benefits are directly delivered to employees.
We want to make commuter benefits available and effective for employees of all sizes. From national organizations, large companies, medium sized businesses, and startups. We are happy to be able to provide savings to employers and employees and we are proud to be able to help commuters take advantage of options that are better for the environment. 
Want to know more? Request more information and our team will contact you shortly.