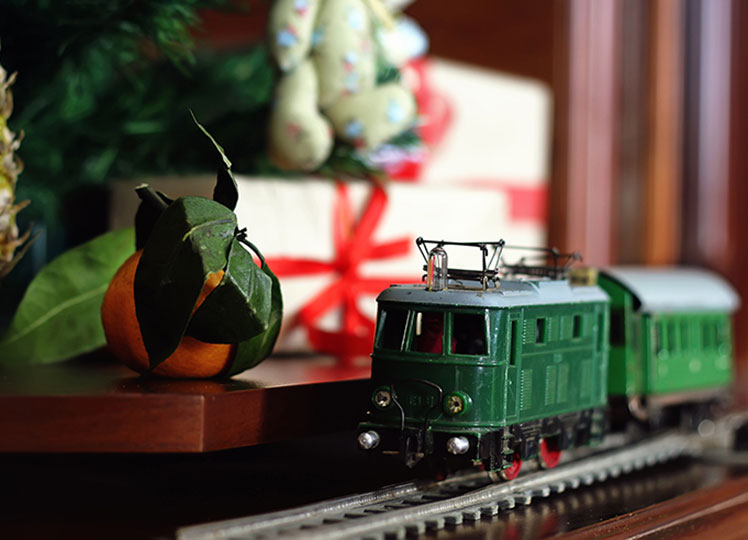 Spread holiday cheer with a gift that will make a commuter's day, twice a day (to and from work, of course). Whether it's by car, vanpool, transit, or biking, commuter style is about functionality, fashion, and making the most of the time travelling. From the basic essentials to creative solutions, here are a few ideas for you.
Keeping Coffee Hot
A good commuter thermos or mug is leak proof, durable and most important, keeps hot liquids hot and cold liquids cold for long periods of time. The perfect thermos could be your most valuable travel companion. Rated among the best travel mugs for commuters and a best seller on Amazon, for all of these reasons, is the Zojirushi stainless steel mug.
Sharing New Music

Share your love of music and be the source of discovery for new sounds and artists. You can give music as a gift digitally with Amazon and Apple, and get gift cards to for a premium Spotify subscription. You can also enhance listening enjoyment with new headphones. Each year new models come out representing the latest in listening technology, so be sure to choose among the best ear buds and over-ear headphones based on sound quality, comfort, wireless, surround sound and noise cancelling needs.
For Readers On the Go
Though mobile phones and tablets allow access to movies, sports, and other video formats, you'll still find the cover of a print book among the many screens on board. For print readers, bookmarks have always been classic choice but they've gone far beyond with new and fun creative designs. You can also find great, creative book covers designed for ereaders.
Best New Commuter Bags
Compared to shoulder bags and briefcases, the backpack has taken the lead as the more popular commuter bag of choice. Improved design and durable, lightweight materials have taken backpacks out of the outdoors and classrooms, and into the office. Because of its well constructed, eco-friendly design and coloring, fit to take to a meeting after the gym, the Incase City Compact has made it onto the list as one of the more stylish commuter backpacks for men. And for women, consider the KNOMO London Mayfair Beauchamp Backpack.
A Fitting Gift for Cyclists
Hands exposed to cold air is bad enough, but, when you need then to steer, brake and change gears on a bicycle, gloves are essential. Bicycling Magazine puts Yeti Cycles Prospect gloves at the top of their list for best gift ideas for cyclists.
These gift ideas are not only perfect for the holidays but a great choice for birthdays or any occasion you choose to celebrate the favorite commuter in your life.